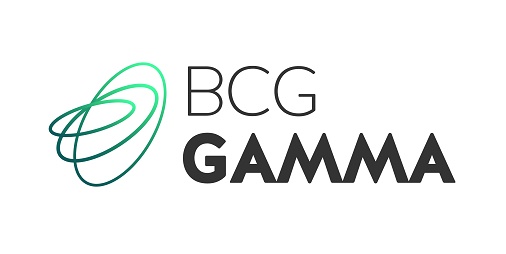 BCG GAMMA is hiring a Talented Data Scientist – Master/PhD Degree in Computer Science/Machine Learning – to apply: click here

2-5 years of relevant industry work experience providing advanced analytics solutions
Additional experience in core analytic methods such as predictive modeling
Fluency in at least one scripting language (e.g. Python, R)
To apply:
FIRM PROFILE
Since its inception in 1963, BCG has been at the forefront of business management. We take pride in seeing our ideas successfully implemented. Many of our deepest client relationships have been with companies that transformed their industries. This tradition of transforming businesses and industries continues to motivate us today.
BCG GAMMA
BCG GAMMA combines innovative skills in computer science, artificial intelligence, statistics, and machine learning with deep industry expertise. The BCG GAMMA team is comprised of world-class data scientists and business consultants who specialize in the use of advanced analytics to get breakthrough business results. Our teams own the full analytics value-chain end to end: framing new business challenges, building fact-bases, designing innovative algorithms, creating scale through designing tools and apps, and training colleagues and clients in new solutions.
Here at BCG GAMMA, you'll have the chance to work with clients in every BCG region and every industry area. We are also a core member of a rapidly growing analytics enterprise at BCG – a constellation of teams focused on driving practical results for BCG clients by applying leading edge analytics approaches, data, and technology.
POSITION PROFILE
We're looking for a passionate and talented Data Scientist to join our rapidly growing team. In this role, you'll have the chance to roll up your sleeves and apply data science methods and analytics to real-world business situations across a variety of industries. Successful candidates are intellectually curious builders who are biased toward action, scrappy, and communicative. You will also get the chance to travel: we have clients in New York, Paris, Stockholm, Peru… Make sure your passport is ready to go!
WHO YOU ARE
Are comfortable in a client-facing role with the ambition to lead teams
Can distill complex results or processes into simple, clear visualizations
Are able to explain sophisticated data science concepts in an understandable manner
Love building things and are comfortable working with modern development tools and writing code collaboratively (bonus points if you have a software development or DevOps experience)
Have significant experience applying advanced analytics to a variety of business situations and a proven ability to synthesize complex data; as well as a deep understanding of modern machine learning techniques and their mathematical underpinnings, and are able to translate this into business implications for our clients
Have strong project management skills
JOB REQUIREMENTS
PhD or Master's Degree in computer science, applied mathematics, statistics, machine learning, or other data centric disciplines with 2-5 years of relevant industry work experience providing advanced analytics solutions strongly preferred.
Strong record of extracurricular activity, professional accomplishment, and leadership
Additional experience in core analytic methods such as predictive modeling, customer segmentation/clustering, network analysis, supply chain optimization, etc.
Fluency in at least one scripting language (e.g. Python, R)
Fluency in French and English.
WORK ENVIRONMENT:
Fast-paced, intellectually intense, service-oriented environment
Position is located in Paris
Expect up to 40 – 75% of time spent traveling
The Boston Consulting Group is an Equal Opportunity Employer.
To apply